Spot Light Installation (see also here):
I had a couple of the large Kuryakin Bullet Lights that I had used as turn signals left over from the Shadow and thought they would make good spot lights for the Nomad. The engine guards looked like the best place to mount them since I didn't want to install a light bar.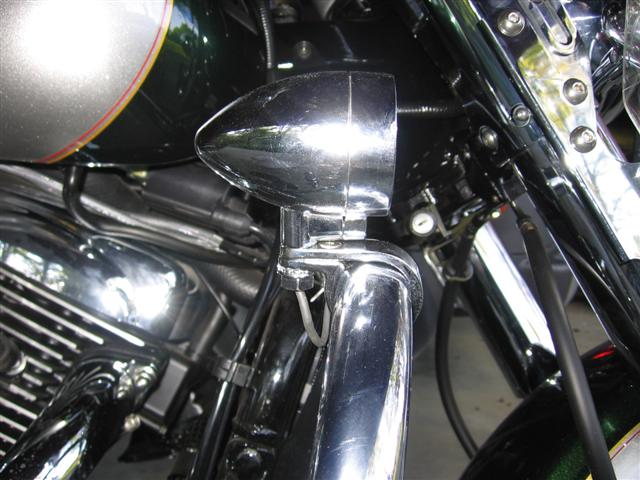 I used 1-1/4" Kuryakin P-Clamps to mount them to the top rail of the guards. It seemed like the cleanest place to put them.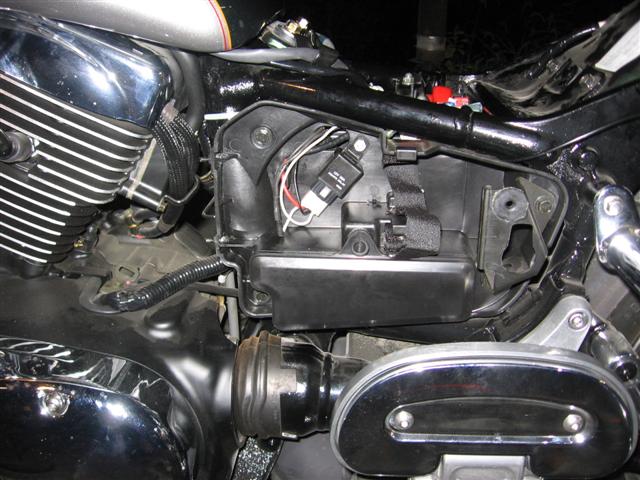 I had a relay left over from a fog light kit I mounted on my car and it worked out great installing it in the left side cover.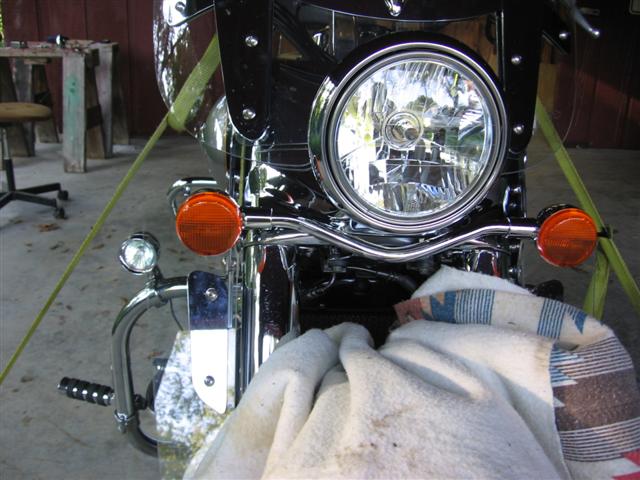 The Kury lights have only a single positive wire and are grounded thru the light body. The P-Clamps and engine guards make a good ground. Makes for a nice clean installation, especially if you drill a hole in the guards and fish the wire thru to the bike frame. The wires are nicely hidden this way.