A Weekend in the Loops of Western North Carolina
Clinchfield Loops Tunnels I
I was recently fortunate enough to take a long weekend to explore the tunnels on the Southern Loops and the Clinchfield Loops in western North Carolina. I was not fortunate enough to have good picture-taking weather because it was overcast for most of the time (with occasional snow). This page documents the first four of the seventeen tunnels in 14 miles of track on the former Clinchfield Railroad between Altapass and Ashford, North Carolina. The following pages will document the remaining thirteen tunnels and the one daylighted tunnel location. Also, the 55th and southern-most tunnel built on the Clinchfield is included. It is located in Marion, NC.
To make it easy to follow, I will go in sequence from north to south starting with the southern portal of Vance Tunnel at Altapass. It is easily viewed from beside an old caboose in a church parking lot.
<![if !vml]>
<![endif]>
The Blue Ridge Tunnel goes under the Blue Ridge Parkway, though the tunnel was there first. Here a late evening southbound emerges from the southern portal.
<![if !vml]>
<![endif]>
As a side note, there are several overlooks on the Blue Ridge Parkway with views of the railroad. This is a picture of Rocky Siding which is across the valley from the Parkway.
<![if !vml]>
<![endif]>
The north portal of Upper Pine Tunnel is about a mile from the Blue Ridge Tunnel.
<![if !vml]>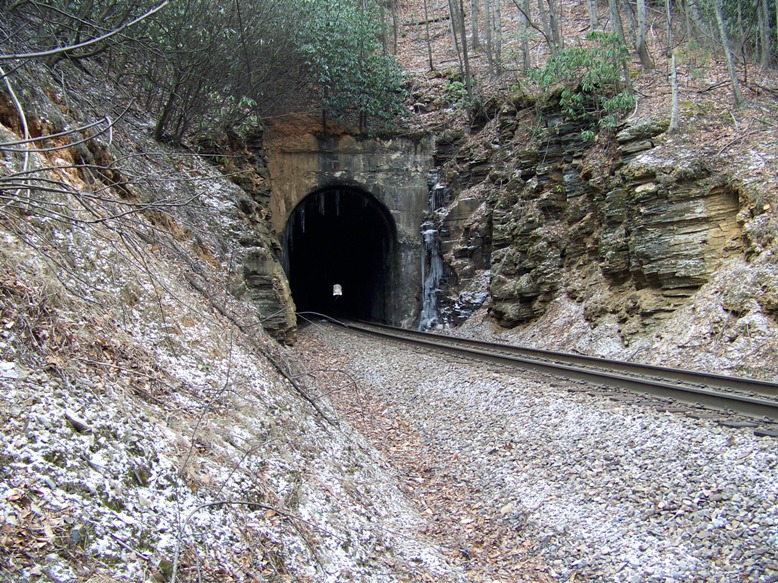 <![endif]>
Upper Briddle Tunnel's south portal is near the 190 milepost.
<![if !vml]>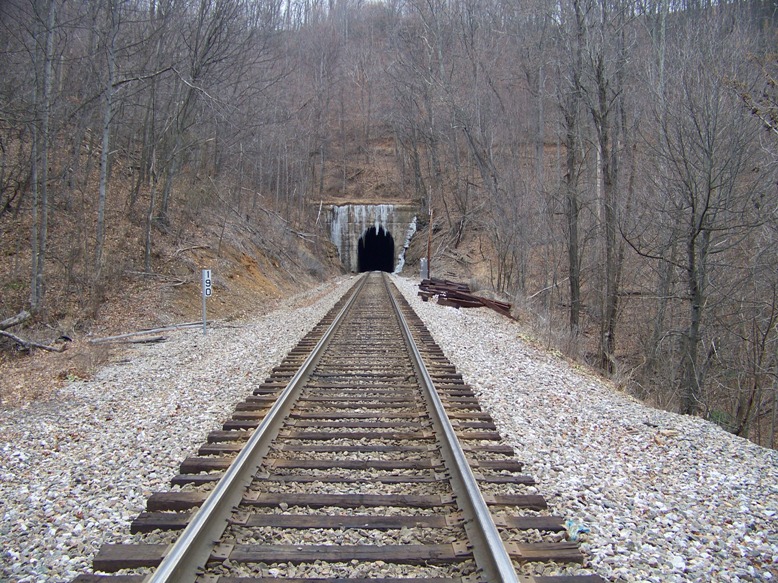 <![endif]>
Thus ends part one of the tour of the Clinchfield Loops. Click here to continue with part two.
Or click here to see photos of phase one of my trip, the Southern Loops.
Comments to butch@uky.edu.