Turn Signal Minder:
This kit replaces the turn signal relay and turns off the turn signals after a preset interval. Works as advertised and is a good safety device. You do need to push in the switch to reset it before the next use, however.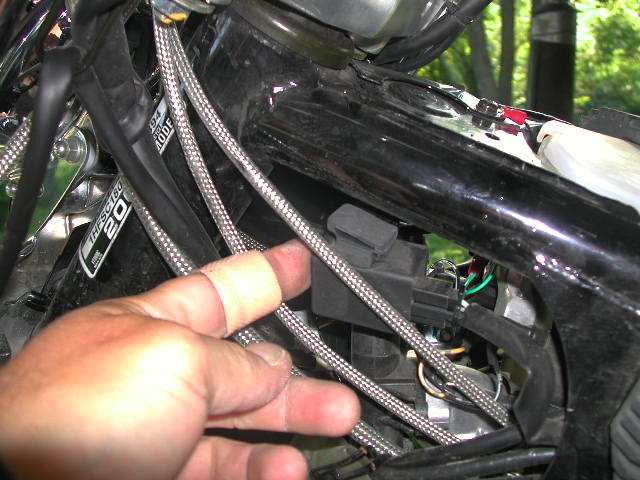 This is the stock relay location. Take the tank off and just replace it with the Signal Minder.
I used a tie-wrap to hold the Signal Minder in place as it does not fit the OEM mount.