Heritage Saddlebag Guard Bags:
Extra storage is always useful and I liked the idea of the small storage bags attached to the Saddlebag Guards. I bought the Heritage Bags and, though a little expensive at $160 (incl S+H to US, though), they fit perfectly and are very well made.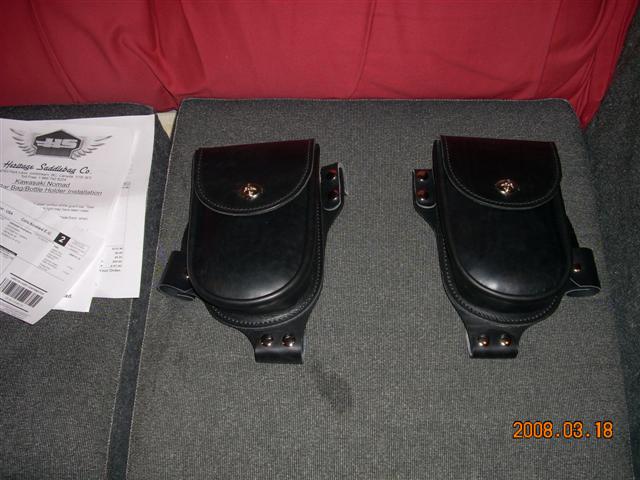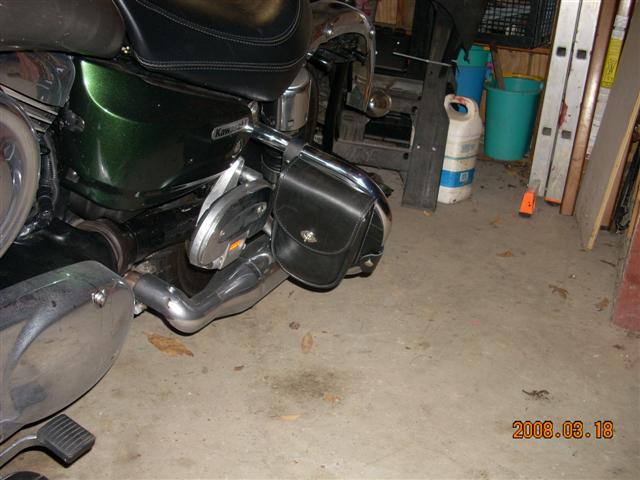 They use snaps to hold the bags to the rails as the original velcro straps apparently worked loose after a while. The design also cleverly addresses one concern I had to do with security. The bags are easily removed but a bolt and spacer are supplied to secure each bag to the mounting plate for the helmet locks. You'll have to remove the locks but they are useless anyway with the bags installed. A determined thief can still get them off but then again, they can steal almost anything off your bike if they really want.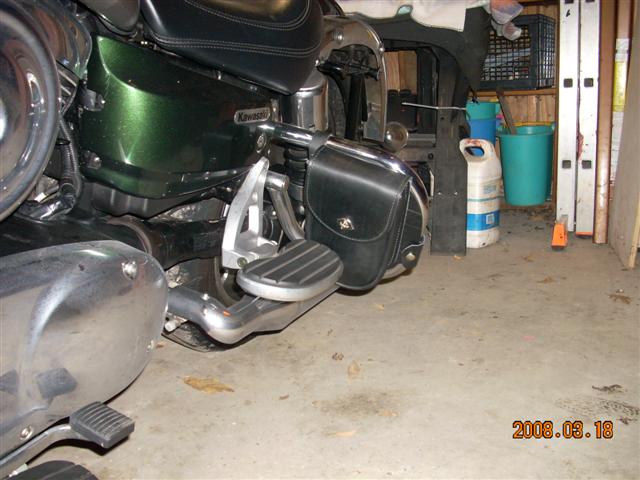 With the passenger floorboards down, the boards will rub on the bags and I imagine the passenger's heels may scuff the bags but I rarely carry passengers so it's not an issue for me.
They also make a bottle holder to replace the bag for one side but I opted for the extra storage bag on each side.