Drifter Brake Pedal Installation:
One complaint I, and many others it seems, have is that the brake pedal is too far back and too high so your foot gets stuck under it if your not paying attention. You almost have to lift your leg to apply the brake, especially if you have highway pegs close to the floor boards and your legs are stretched out. Gadget's site had a post on a replacement made by Scootworks or a direct (and cheaper) replacement using the brake pedal from a Drifter. The latter is available from Ron Green Motorsports for about $95 including the stock rubber pad. I got the one from Ron Green and found the new position a 100% improvement. Like the risers, it should be one of the first mods to the Nad. Anyway, here are some pics showing the result.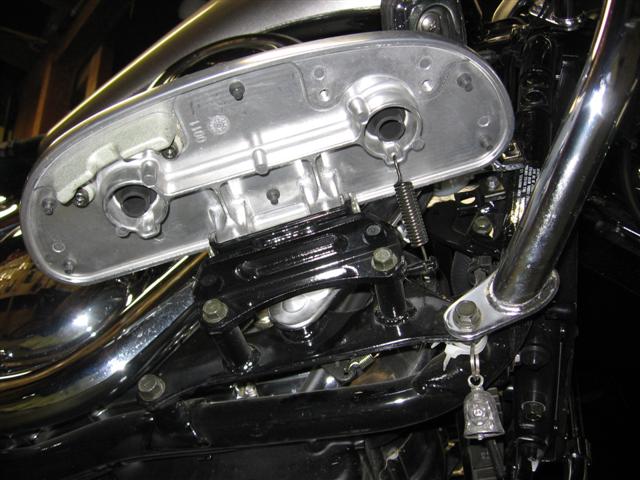 I took off the floor boards as this makes it easier. Note the floorboard spring.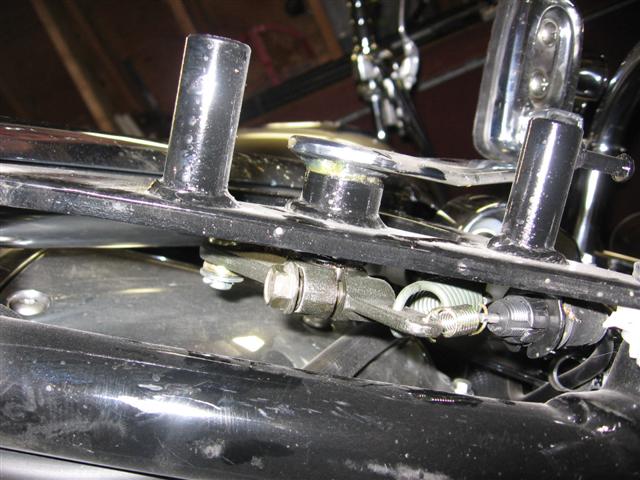 View from underneath. Note the two springs on the inner lever arm. The bolt you seen has to be removed completely before you can pull out the stock brake lever.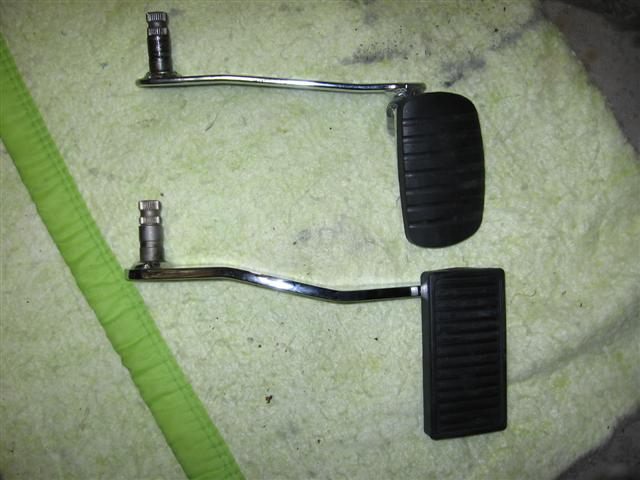 The stock (top) and Drifter brake levers..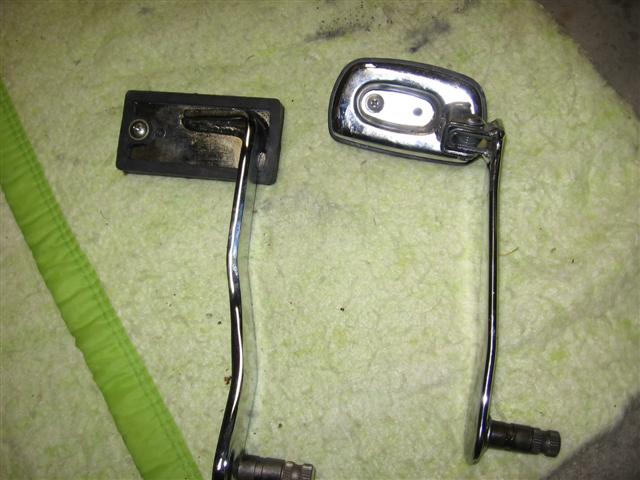 You'll have to take one of the screws from the stock pad and use it to hold the Drifter stock pad in place. I did not opt for the Kuryakin or other brake pad.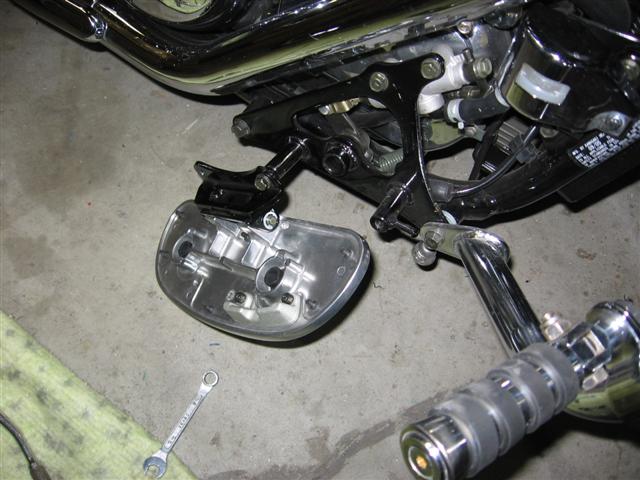 Brake lever removed. Below are a few view of the final installation.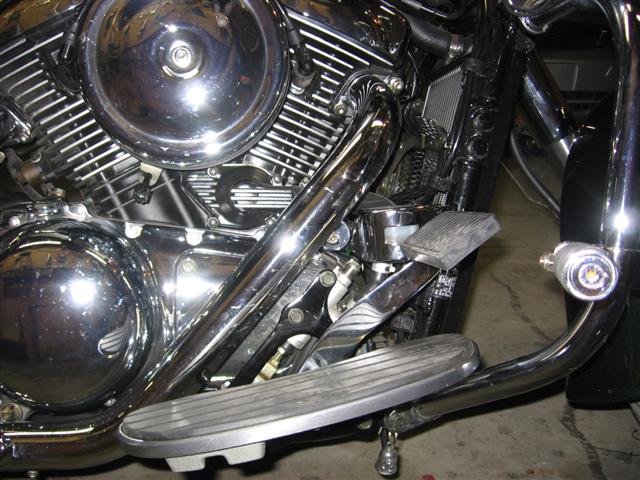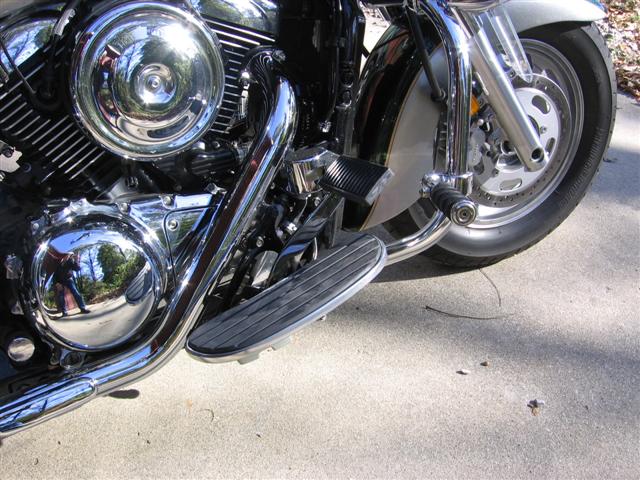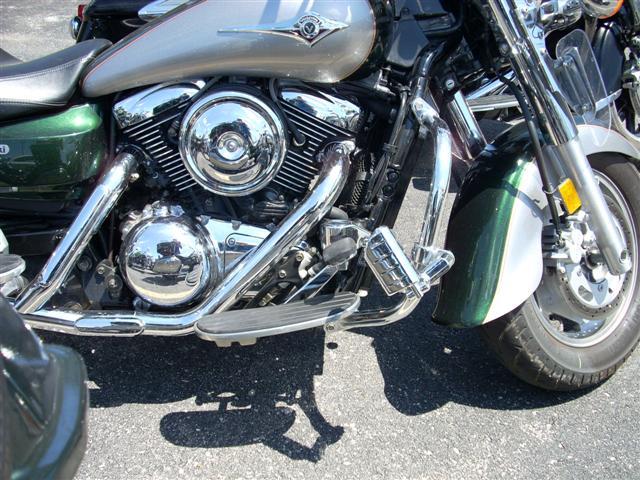 Stock pedal for comparison.