The Only Stand-Alone, Fully Automatic Tool Changer for Miniature Machine Tools!!
 

With integrated, stand alone Pneumatic Drawbar!!

The Home Shop Accessories automatic tool changer was specifically designed to fit the Sherline headstock, and to be used with miniature, table top machining applications.

<![if !supportEmptyParas]> <![endif]>

The Plans consist of a 36 page instruction booklet with full color photos (Adobe Acrobat) and 21 individual part drawings in DXF format.   The emailed file is Zipped and is appx. 6 Meg.  Be aware that many email accounts cannot receive attachments of this size and you may need to borrow a friend's email or clean out your account to make room.

<![if !supportEmptyParas]> <![endif]>

I accept PayPal, check, or money order.  PayPal payments will have their plans emailed usually within a few hours.   Basic kits will be mailed USPS Priority mail FREE SHIPPING 48 STATES ONLY.  Please contact me if you are Alaska, Hawaii, or out of the country and we will work out shipment.

Printed and bound plans 8 ˝" x 11" B&W are also available for $10 extra.  To arrange payment through the mail please contact me.
Function
The tool changer was designed to work entirely through mechanical interaction.  There is only one source of motion, which is a double acting air cylinder.  The pneumatic drawbar also uses one small air cylinder.  You must have a source of compressed air (appx. 80psi or better) to use the tool changer.  The interface with your CNC is simply one digital bit of I/O.  By simply turning the cylinder ON and OFF you execute one toolchange cycle.  There are no complicated electronics or PLC required!!!
<![if !supportEmptyParas]> <![endif]>
<![if !vml]>
<![endif]>   Only one digital bit of I/O required (on/off signal)
<![if !vml]>
<![endif]>   Rapid Tool Change (1 to 3 seconds)
<![if !vml]>
<![endif]>   Stand alone Pneumatic Drawbar
Project you can be proud of.
The automatic tool changer has over 50 individual part numbers with many parts repeated six times.  It is a sophisticated and challenging mechanical project.  Nothing like it exists.  Join the Yahoo Group for Customer support and help building your toolchanger!!
<![if !supportEmptyParas]> <![endif]>
Kits and Printed Manuals
The toolchanger plans are based on the use of molded plastic arms which hold the individual toolholders.  The basic kit which includes the Toolchanger plans on CD plus 8 arms (2 spares) is $59.95 Free Shipping!!  To include a Printed Manual add $10.00
<![if !supportEmptyParas]> <![endif]>
TOOLHOLDER BLANKS NOW AVAILABLE!!
Steel, CNC machined toolholder blanks are now available.   Blanks are precision machined with the V notch, taper, and tapped 6-32.  Ready to be finished for your toolchanger.  $30 each or six for $150.  In stock will ship immediately Free Shipping!! 
<![if !supportEmptyParas]> <![endif]>
Deluxe Kits are available on a limited basis.  Deluxe kit includes Printed manual plus CD, 8 molded arms, 1 Main Rotor , 1 Main Cam, 1 Slide Cam, and 1 Index plate (the 4 most difficult parts to machine) $350  Free shipping!!  Due to limited availability please contact me before ordering a deluxe kit.  Please allow 2 weeks to receive a deluxe kit, although I will email the plans to you right away so you can get started!
<![if !supportEmptyParas]> <![endif]>
If you purchase plans and decide to get the deluxe kit later on you can subtract any payments already made from the price of a Deluxe kit.
<![if !supportEmptyParas]> <![endif]>
Individual parts and other assemblies are available.  Click Here for a current price list and bill of material.
Order Through PayPal $39.95
 

Plans Only Via Email!!
Order Through PayPal $59.95
 

Basic Kit Free Shipping!!
Order Through PayPal $150.00
 

Steel Tool Holder Blanks Free Shipping!!

<![if !supportEmptyParas]> <![endif]>
<![if !supportEmptyParas]> <![endif]>
<![if !supportEmptyParas]> <![endif]>
<![if !vml]>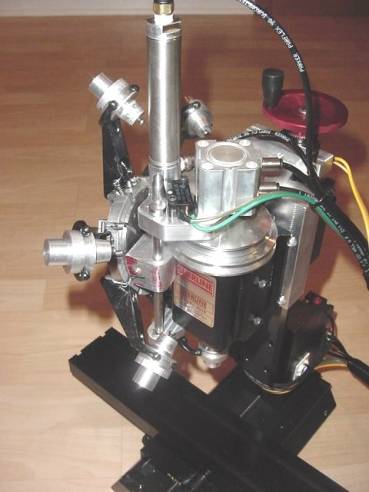 <![endif]>
<![if !supportEmptyParas]> <![endif]>
Tool Changer
<![if !supportEmptyParas]> <![endif]>
<![if !supportEmptyParas]> <![endif]>
<![if !vml]>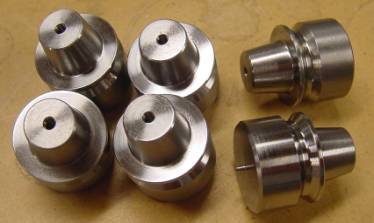 <![endif]>
<![if !supportEmptyParas]> <![endif]>
Tool Holder Blanks
<![if !supportEmptyParas]> <![endif]>
<![if !supportEmptyParas]> <![endif]>
<![if !vml]><![endif]>
<![if !vml]>
<![endif]>
<![if !supportEmptyParas]> <![endif]>
Deluxe Kit
<![if !supportEmptyParas]> <![endif]>
<![if !supportEmptyParas]> <![endif]>